Welcome to the Phat Brass merch store! We're an Australian brass band who love entertaining big crowds (and small ones too), but we're mainly a group of really good mates who love making music together.
Thanks for supporting us by purchasing our merch. It goes a long way to helping us continue doing what we love. 
See you at a gig soon!
PB x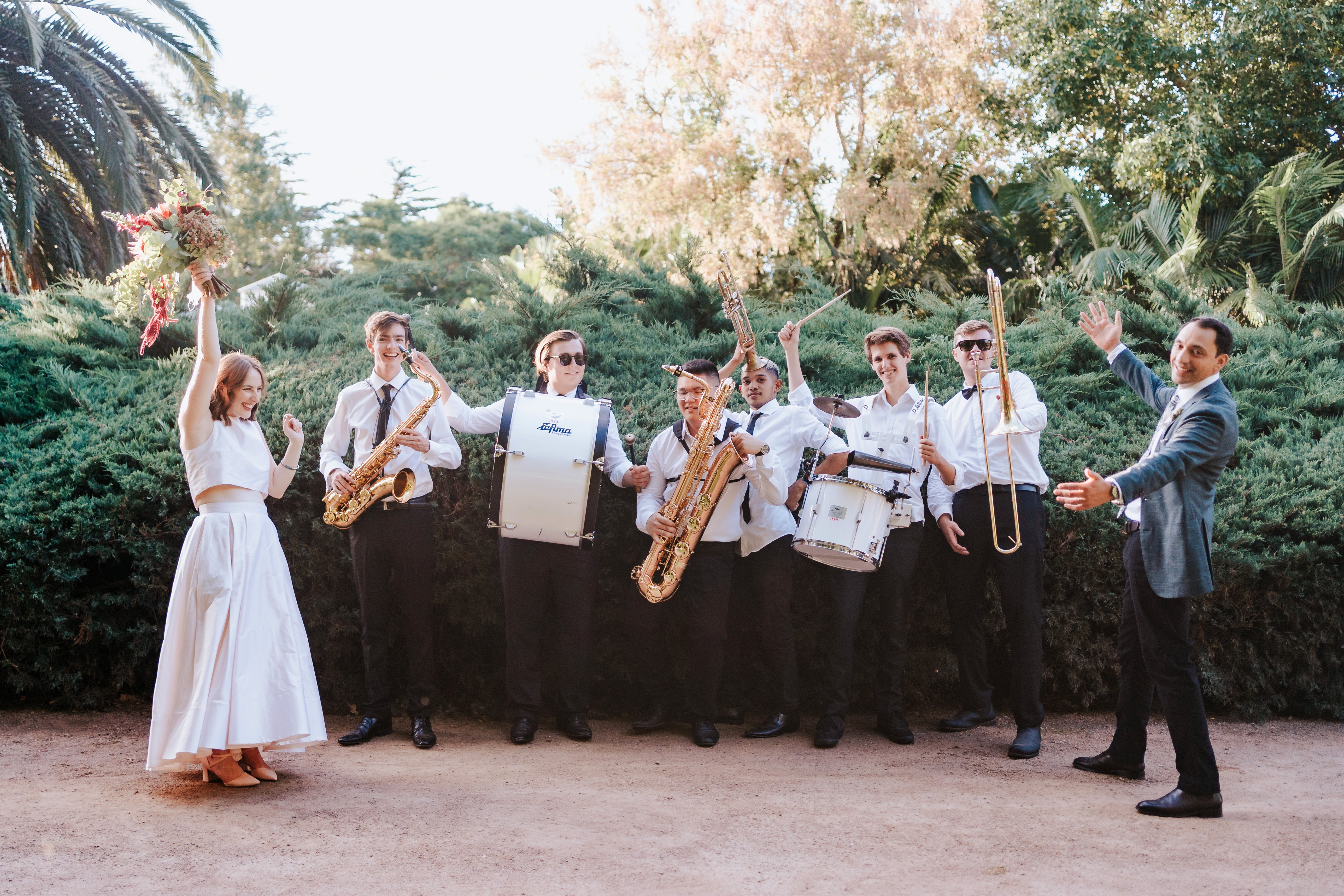 BIO
Phat Brass has the energy the brass band world was missing. Their engaging performance brings together pop, jazz, electronic and rock in an atmosphere of powerful, inclusive fun that thrives on an infectious ability to groove. This band's all-acoustic line-up will enthral anyone who comes by it.

Phat Brass carves their own path. Built from a mutual desire for the new, these close friends have become one of Australia's leading brass bands. In 2022 Phat Brass has performed at such events as Manly Jazz, enLIVEn Canowindra (at which Phat Brass completed a 6-act bill that also included Eskimo Joe, Jon Stevens and James Johnston), and multiple appearances in the NSW Government's 'Your Street, Your Party' series.

Sonically creative and boldly new, Phat Brass's goalposts are always moving.
Check out the rest of our website here or sign up to our mailing list here! :)
ABN 56 577 403 404